Trafficking occurs where the weak, the poor, the vulnerable (i.e., "the least of these") are forced into exploitation and servitude.
Here's a photo of Ann.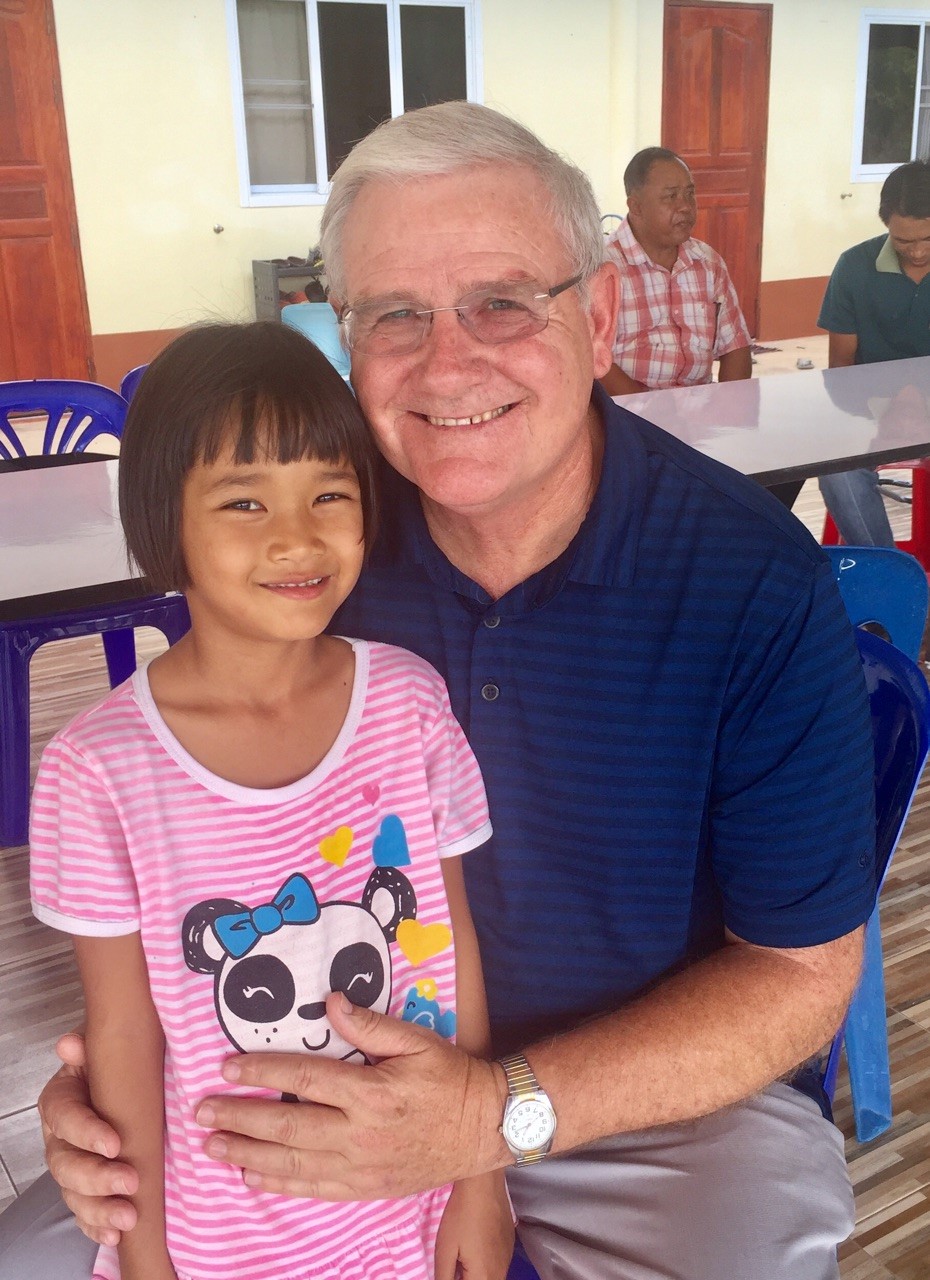 We recently rescued six-year old Ann* from a future likely involving sex trafficking. Abandoned by her mother at birth, her "step" grandmother was openly seeking to sell Ann, "She's not mine—someone please take her." For a price of $300, Ann would have slipped into a dark, uncertain world of trafficking.
Instead, our team heard about Ann and rescued her. She's now at one of our Homes of Hope in northern Thailand.
Every hour of every day, young girls and boys are sold into commercial sexual exploitation and forced labor, often by their own impoverished families. These are real, innocent children and young people, with no hope of escape or a future.
*Ann's name has been changed to protect her privacy.

The Perfect Storm
1) Culture—Children are born into poor families that depend on the younger generation for their financial security. When children become a liability rather than an asset, many impoverished parents turn to the option of selling their children.

2) Religion—Children are taught from an early age that there is no greater honor than to care for their temple, their family, and their community—this often leads to a young person "allowing" themselves to be sold for the sake of their loved ones.

3) Poverty—Children are expected to support their families, but where extreme poverty is prevalent, this is almost impossible. They turn to trafficking as a "quick fix."

4) Education—Poor children and children in more rural areas have limited, sometimes, no access to a decent education. This leads to their inability to support their family and community.

5) Opportunities—Many children look at the sex trade as their only way to contribute financially to their family…as their only way to contribute something of value to their loved ones.

Southeast Asia and Human Trafficking
Thailand and Philippines are home to more human trafficking than anywhere else in the world.
Sex tourism accounts for more than 50% of tourist dollars in Thailand, and thousands of children and teens are at risk of becoming victims of the trade.
Thai children from rural, ethnic communities are sent to urban areas or even other countries where they are exploited for sex and domestic work. Women are trafficked to countries as far away as Canada, the United States, Australia, and Germany.
At Compassionate Hope, Our Heart is to Make a Difference and Help Stop this Worldwide Atrocity
Prevention—By accepting unwanted children into our Hopes of Hope, establishing relationships, raising awareness, and providing education, we are taking the first steps to combat human trafficking. We work with locals who are passionate about protecting at-risk children and young adults.

Restoration—We begin by identifying those who are in need or at great risk, and then offer Homes of Hope and safehouses for victims or potential victims. These homes offer a place for healing and restoration in a loving and compassionate environment.

Not only to we work to integrate these precious individuals back into the community, but we also equip them with skills that enable them to seek economic freedom.
Source: https://www.no-trafficking.org/thailand_who.html