Corbin & Jessica Barron
Missions Development and Donor Relations
Corbin & Jessica serve and support the men and women who carry out the ministry and outreach of CHF in Asia, as well as faithful team members and partners here in the USA.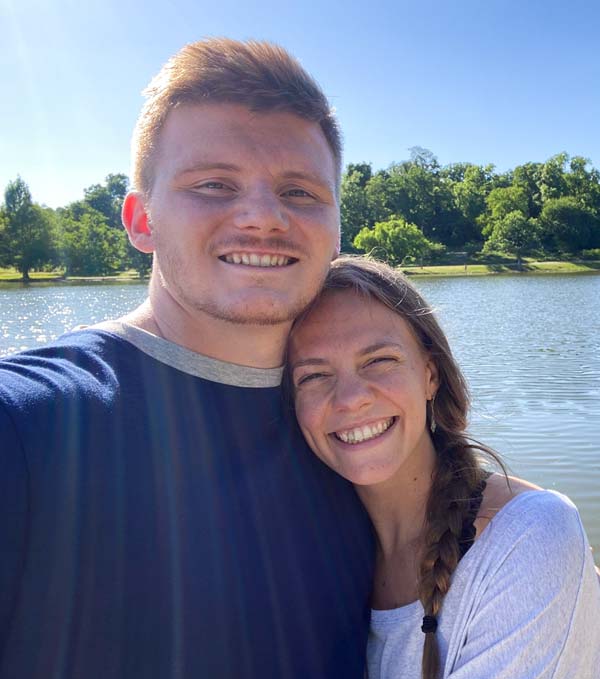 Together, Corbin & Jessica serve by . . .
Traveling periodically to Asia, supporting the Home of Hope leaders, persecuted churches, missionaries, and missions teams serving on the other side of the world.

Directly serving the ministry and outreach of CHF with founder Al Henson.
Serving on the Development & Fundraising team which connects and shepherds donor relationships and equips CHF Ambassador teams.

Nurturing relationships with Home of Hope leaders as part of the Home Sponsorship team.
Born and raised in Memphis, Tennessee, Corbin is a graduate of the University of Memphis where he studied Film & Media Communications/Journalism. After graduating he enrolled in Downline Ministries' "Emerging Leaders" discipleship program and started a video production business.
Sensing God's further calling in his life, Corbin relocated to Nashville in 2019. He began working closely with CHF Founder Al Henson as his personal assistant, traveling around the country to share the stories of CHF with donors and friends. He also worked on the marketing development team creating original video content.
Jessica grew up in middle Tennessee and Anchorage, AK. She earned her BA in Theatre and Communications from Taylor University and has toured around the U.S. and internationally. She began her professional theatre career in South Florida, eventually relocating back to Nashville in 2020.
Through the outreach of CHF to millennials during COVID, Corbin met Jessica, whose family has close ties to the ministry and CHF family. Jessica quickly fell in love with the team and the Lord began drawing her heart toward the mission of CHF. To their delight, this coincided with Corbin and Jessica being drawn to each other as well by their mutual love for God and for people. They married on New Years Day, 2022 and serve together as a newlywed couple.