Kathy Veach Omer
Phusang Village of Hope
Northern Thailand
Kathy grew up in a large, Italian family of four brothers and a twin sister, all servants of Jesus Christ. Because of mission-minded parents, she spent much time with missionaries that frequented her home.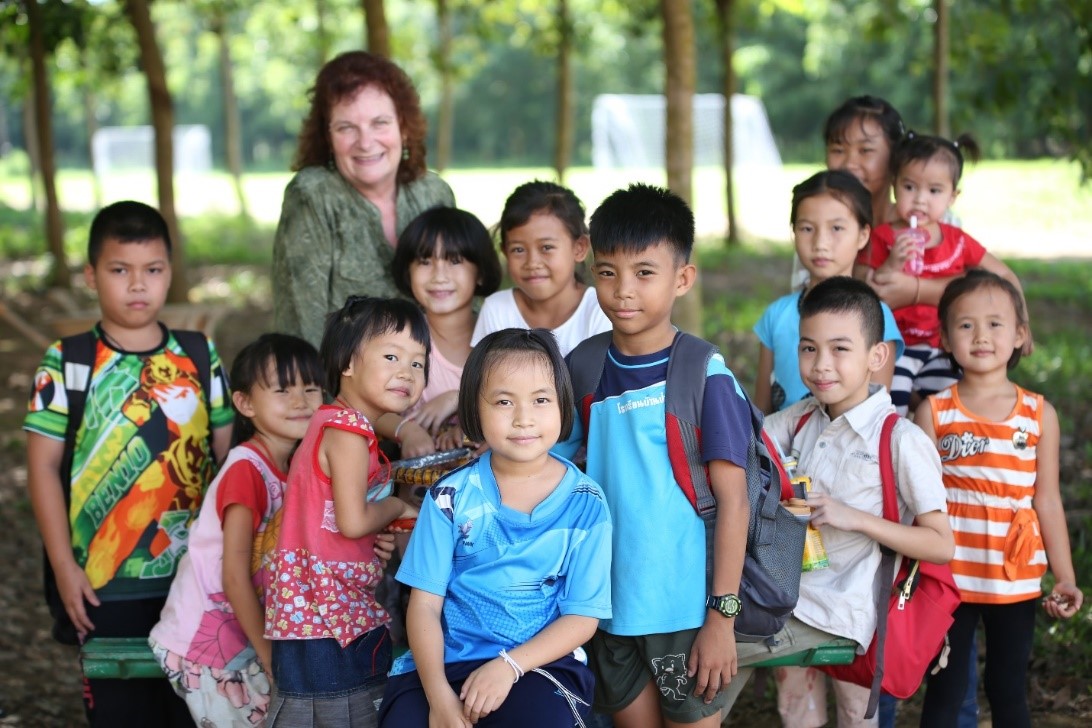 She came to Christ at an early age, and became increasingly burdened with sharing the Gospel message with a dying world.
Kathy graduated from Liberty University in 1981 with a major in Missions and a minor in Anthropology/Social Sciences. She married Bruce Omer, and the Lord led the couple to join Pioneers Mission in 1984.
They went to Bangkok, Thailand, then later to South Thailand as young missionaries. God blessed them with four children: Esther, Caleb, Hannah, and Sarah. In 1997, the family experienced great personal sorrow that left Kathy a single mom to four children. Claiming Joshua 24:15, she asked her Heavenly Father for the strength and single-mindedness to continue to walk a life of integrity and faith before her children as a testimony to the compassion and hope found in Christ.
After earning a degree in education, Kathy taught elementary and secondary school at The Master's Academy in South Florida from 2000 to 2014. During that time, she served as teacher, Assistant to the Principal, and Middle School Dean. Her greatest joy was to lead students and parents to Christ. Kathy ministered in her home church in South Florida as the Ladies' Bible teacher, Women's Conference Speaker, Women in Fellowship (WIF) ministry leader, and Youth Counselor.
Since leaving Thailand in 1997, Kathy has returned several times to serve and encourage. Ministering alongside her Thai brothers and sisters in Christ, she asked the Lord to one day bring her back to Thailand, the people of her heart.
The Lord answered prayer when on June 5, 2014 she joined the Compassionate Hope Foundation team.
Kathy currently serves as the Assistant Administrator to the Directors of the Phusang Village of Hope in Thailand. She leads the village staff, loves the children, and is still used mightily in evangelism where she has almost 100 of the Compassionate Hope children to Christ and has shared her faith with hundreds, maybe thousands, of the Thai and Lao people she encounters as she lives her intentional life.