Tom and Suwannee Chanthavong
Administrator for CHF Thailand
Future Base: Thailand
Escaping communism in Laos, Tom arrived in America in the fall of 1979. He was born to a Buddhist family of nine but in his early teenage years became a Christian.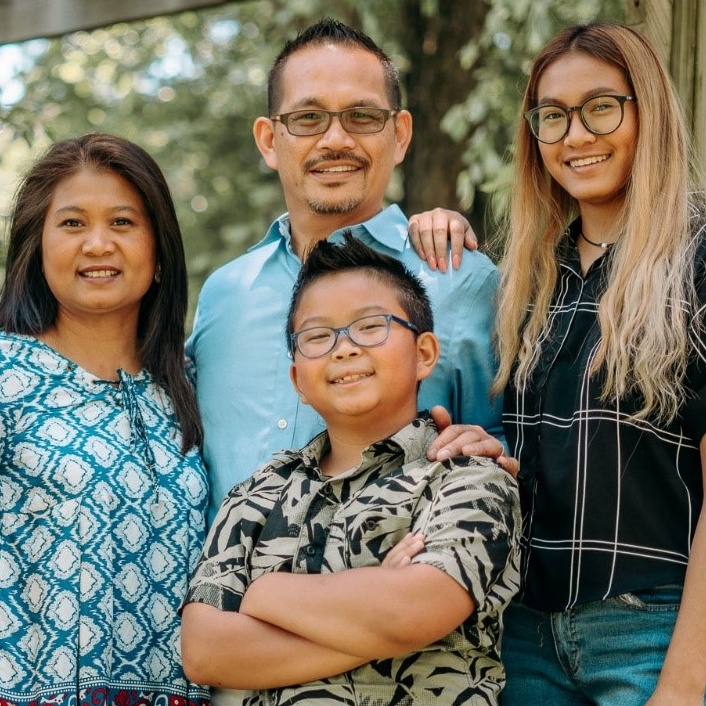 After graduating from Towers High in Decatur, GA., Tom attended Nashville Bible College and the West End Baptist Bible College before going to Thailand on his first short-term mission trip where he met and later married Suwannee. Together they have two children, Susana, 18 and Thomas, 9.
Suwannee was among the first group of believers in her village of Nonprasert. As a young Christian, Suwannee was well acquainted with danger and persecution as she would frequently smuggle Bibles across the rapid Mekong River, visit and care for the persecuted.
Tom and Suwannee served the Lord in Thailand and Laos for over a decade before making Antioch, TN their home. Both have served their church at Lighthouse Christian Fellowship in cleaning and maintenance as well as teaching the youth Sunday School. Knowing that God was calling them to return to Thailand to serve the Least of These with Compassionate Hope Foundation, they willingly sold their home in obedience to the call.
Tom will serve as the Administrator for Compassionate Hope Foundation Thailand. His skills and gifts are invaluable. He and Suwannee have years of experience that will greatly benefit the Homes of Hope and Villages of Hope.
Our daughter, Susana, will be attending the Mae Fah Luang University in Chiang Rai, Thailand.

Homeschooling our son, Thomas

Both children to adjust to living in Thailand and their acquisition of the Thai language

Short-term commitment to serving with Jay Saiyasak at the Darongpon Homes of Hope

Traveling to the various Homes of Hope and Villages of Hope locations to serve and assist as needed

Favor with government officials on all levels with registration and permits

A vehicle and a good home to rent

Supporters and continuing monthly support